ABOUT ONTARIO PRO CHALLENGE
Series
Distilling racing to its simplest you need a car, a track and a division in which to participate. There are lots of options - taking the right one ultimately affects the degree of satisfaction and enjoyment derived from the sport.
The Ontario Pro Challenge Series is a traveling division visiting five to six tracks across Ontario giving drivers a variety of venues to hone skills and service sponsors. A season consists of twelve point races typically mid-May through mid-September. The schedule is built to provide a balance of enough racing to satisfy while offering free time to enjoy other summer activities.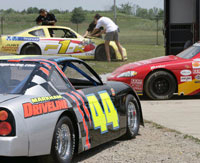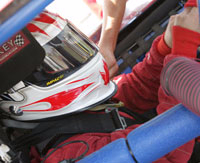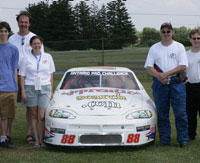 This is a spec series designed to provide a controlled environment for those interested in participating on a more level playing field. Everyone runs the same equipment but is free to adjust set-up to optimize performance and cater to personal driving styles. Success within the Ontario Pro Challenge Series is aided more by driver knowledge and ability than deep pockets.
Who races in this division? Drivers who are looking to learn in a more forgiving arena and others that have found a venue that offers an intense racing experience on twelve given Saturday nights. Whether the driver is a beginner or well-seasoned they all take having fun as seriously as they do their racing!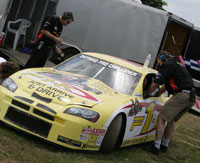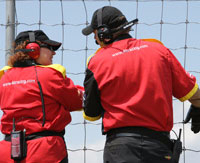 For more information about the Ontario Pro Challenge Series call 519-244-7144